Farro with Roasted Cauliflower and Pistachios

I spend last week doing Passover paperwork. I also help with a couple thousand hamentachen. Filling disks and pinching them close, the fast day reinforces my diet will-power. I contemplate how many, or how few, chocolate hamentachen I'll eat. Tonight. When I get home. By late afternoon, I wonder what I should make for dinner. I'm craving a salad made from farro. You say farro, I say Pharaoh ~ I've got Passover on my mind!
I first see the original version of this recipe in a book called, "Washington Food Artisans" by Leora Y. Bloom. The photos are by Clare Barboza. A picture of "Roasted Cauliflower Farro Salad" beckons me. I make it a few weeks back for a Kiddush lunch. In the rave reviews is a comment that I'm making 'healthy' food. This person has clearly not made it to the dessert buffet! At any rate, the salad is a big hit.
I am first exposed to farro a few years back. The revival of this ancient grain is trumpeted within the foodie community with awe associated with a more important coming. I'm dubious but discover that I like the nutty, chewiness of the grain. A one pound bag from Italy is $7.95. Emmer Farro is now grown organically and semi-locally in Eastern Washington by Bluebird Grain Farm. It is also stacked on pallets at my big box retailer. Crazy; from sacred to pedestrian in a such short time frame. I can't keep up.
My version of the recipe is simplified to what I have at hand. The dressing calls for a little preserved lemon and champagne vinegar. Nope, none in the cupboard. I decide to make a simple red wine vinaigrette. My guest won't know the difference. I would know the difference if I don't add pistachios. The soft crunch and smooth texture of the nuts is wonderful. Roasted cauliflower is my new best friend (I need to get out more!). It adds a warm earthiness. I have some baby spinach which I wilt and toss into the salad. It's lovely but doesn't survive for the photo op. Kalamata olives lend a salty touch. All in all, the flavors are notable as I chew....and chew. This is a great salad when you want to focus on what you're eating. And, think about cleaning for Passover.
Kosher Status:
Parve
Number of servings:
6 - 8
Main Ingredient(s):
Preparation Time:
00:30
Cooking Time:
00:35
Skill Level:
1 - Easy

(1 Easy - 5 Hard)

Estimated POINT value:


Ingredients:


For the salad:
1 cup farro

1 medium head cauliflower

2 tablespoons olive oil

1/2 cup Kalamata olives, pitted and halved

1/2 cup Italian parsley, chopped

1/2 cup roasted pistachio nuts

2 cups baby spinach, wilted (optional)

salt and pepper to taste
For the dressing:
1/3 cup olive oil

2 tablespoons red wine vinegar

1 tablespoon lemon juice

1/4 teaspoon Dijon mustard

1 teaspoon minced garlic (optional)

salt and pepper to taste


Steps:


Preheat the oven to 400' F.

Bring about 8 cups of salted water to a boil. Add the farro and stir. Turn down the heat, cover and cook until al dente, 35 - 40 minutes. Drain and set aside in a bowl to cool.

Meanwhile, wash and cut the cauliflower into florets. Toss with olive oil, salt and pepper. Roast in the oven in a shallow pan until tender and browned. Stir every so often to brown evenly.

Wilt the spinach if using, drain.

Add all the ingredients to the farro. Combine the dressing ingredients and toss with the salad. Great served warm or room temperature.


Recently viewed recipes:



Farro with Roasted Cauliflower and Pistachios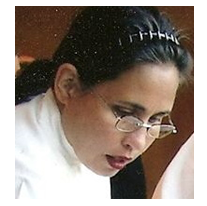 About Leah
Hi! Thank you for stopping by to watch me, Leah, cook kosher. I've been the owner operator of my boutique catering firm in Seattle, Leah's Catering, for the past 14 years.
Read more...
Leah's Blog

Aviva Makes Aliyah and The Sandwich Generation

Happy Chinese New Year! Happy Super Bowl! Go Hawks!

Tradition! Fun with the Seattle International Film Festival

Where Have I Been in My Life???

Making Kosher Salads

Blog Categories
Leah's Kosher Pantry

View what is in the pantry
Recipes

Appetizers
(44)

Appetizers - Dips and Sauces
(11)

Appetizers - Starter Courses
(10)

Beverages - Cold
(1)

Breads - Yeast
(10)

Breakfast Pastries
(7)

Dessert - Frostings
(6)

Desserts - Cakes
(13)

Desserts - Cookies and Brownies
(29)

Desserts - Dairy
(42)

Desserts - Pareve
(71)

Desserts - Pies and Tarts
(14)

Desserts - Tea Breads, Quick Breads
(8)

Desserts and Baked Goods - Gluten Free
(18)

Main Dish - Beef
(7)

Main Dish - Dairy
(3)

Main Dish - Eggs and Fritattas
(6)

Main Dish - Fish
(11)

Main Dish - Poultry
(14)

Main Dish - Vegetarian and Vegan
(9)

Salads - Dressing
(8)

Salads - Fruit
(4)

Salads - Grains & Legumes
(7)

Salads - Green
(1)

Salads - Pasta and Rice
(10)

Salads - Potatoes and Eggs
(5)

Salads - Vegetable
(15)

Side Dishes - Kugels and Souffles
(7)

Side Dishes - Potatoes and Vegetables
(17)

Side Dishes - Rice, Grains and Pasta
(7)

Soups, Stews and Cholent
(9)
Special Considerations

Dairy-Free Recipes
(230)

Gluten-Free Recipes
(134)

High Fiber Recipes
(18)

Low-fat Recipes
(11)

Nut-Free Desserts Recipes
(48)

Vegan Recipes
(101)

Vegetarian Recipes
(207)
Holidays

Rosh Hashana Recipes
(23)

Yom Kippur Recipes
(3)

Sukkot Recipes
(26)

Simchat Torah Recipes
(9)

Chanukah Recipes
(20)

Tu B'shevat Recipes
(16)

Purim Recipes
(9)

Passover Recipes
(44)

Lag Ba'omer Recipes
(6)

Shavuot Recipes
(24)

Shabbat Recipes
(34)
Cookbook Library

New Releases

Jewish Classics

Other Favorites
Kitchen Gadgets

Essentials

Small Appliances
Chef Of The Week

Barbara Williamson
Congratulations to our chef of the week.