Old Fashioned Meatloaf

I've been making a lot of meatloaf lately; four of them yesterday. It is an interesting form of currency when bartering with single men of a certain age. Yes, trading a home style meal for favors or labor I can't perform is better than cash. There is something of mom's home cooking about meatloaf. Although, I'm told that mine only inspires thoughts of how mom's was never this good!
I don't really have a recipe; I have secrets which I continue to refine. I use a ground beef that is lean but not extra lean. The additional fat makes a more succulent loaf. I prefer to saute my diced onions before adding them to the ground beef. I only add pepper, no salt, as kosher beef is salty enough. I've also started baking the free formed loaves on the rack of a broiler pan. This allows all the drippings to collect on the bottom of the pan rather than sog up the bottom of the meatloaf.
It's been a very busy year. Taking a personal day today, I've stayed at my mom's as we both have colds. Lunch was my famous chicken soup with sliced chicken breast and baby bok choy. Dinner, my famous meatloaf and challah. We're both on the mend....I never argue with old fashioned home cooking to nurse folks back to health.
Kosher Status:
Meat
Number of servings:
4 - 6
Main Ingredient(s):
Beef
Preparation Time:
00:20
Cooking Time:
01:00
Skill Level:
1 - Easy

(1 Easy - 5 Hard)

Estimated POINT value:


Ingredients:


1 1/2 pounds lean ground beef (not extra lean)

1 large onion, diced (about 2 cups)

2 eggs

8 oz. tomato sauce

1 cup panko crumbs

1/4 cup dried parsley

1/2 teaspoon black pepper
For the glaze:
3/4 cup ketchup

1/4 cup brown sugar


Steps:


Preheat the oven to 350'.

Saute the diced onions in a the oil until clear and tender.

Place the ground beef into a bowl.

Add the sauteed onions and remaining ingredients. Mix well with your hands.

Shape into 1 or 2 loaves. Place on the broiler rack of a broiler pan.

Bake for about 30 minutes. As the meatloaf bakes, combine the ketchup and brown sugar.

After 30 minutes, brush 1/2 the glaze onto the meatloaf. Return to the oven for another 15 minutes. Brush the remaining glaze onto the loaf and return to the oven for another 10 minutes or so. The loaf should be cooked through before removing from the oven. I usually stick a small knife into the center and peek.
| | |
| --- | --- |
| | Let the loaf sit for about 5 minutes before moving to a plate with a large spatula. Slice and serve. |


Recently viewed recipes:



Old Fashioned Meatloaf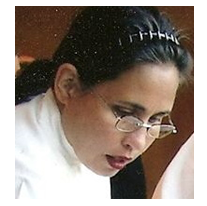 About Leah
Hi! Thank you for stopping by to watch me, Leah, cook kosher. I've been the owner operator of my boutique catering firm in Seattle, Leah's Catering, for the past 14 years.
Read more...
Leah's Blog

Aviva Makes Aliyah and The Sandwich Generation

Happy Chinese New Year! Happy Super Bowl! Go Hawks!

Tradition! Fun with the Seattle International Film Festival

Where Have I Been in My Life???

Making Kosher Salads

Blog Categories
Leah's Kosher Pantry

View what is in the pantry
Recipes

Appetizers
(44)

Appetizers - Dips and Sauces
(11)

Appetizers - Starter Courses
(10)

Beverages - Cold
(1)

Breads - Yeast
(10)

Breakfast Pastries
(7)

Dessert - Frostings
(6)

Desserts - Cakes
(13)

Desserts - Cookies and Brownies
(29)

Desserts - Dairy
(42)

Desserts - Pareve
(71)

Desserts - Pies and Tarts
(14)

Desserts - Tea Breads, Quick Breads
(8)

Desserts and Baked Goods - Gluten Free
(18)

Main Dish - Beef
(7)

Main Dish - Dairy
(3)

Main Dish - Eggs and Fritattas
(6)

Main Dish - Fish
(11)

Main Dish - Poultry
(14)

Main Dish - Vegetarian and Vegan
(9)

Salads - Dressing
(8)

Salads - Fruit
(4)

Salads - Grains & Legumes
(7)

Salads - Green
(1)

Salads - Pasta and Rice
(10)

Salads - Potatoes and Eggs
(5)

Salads - Vegetable
(15)

Side Dishes - Kugels and Souffles
(7)

Side Dishes - Potatoes and Vegetables
(17)

Side Dishes - Rice, Grains and Pasta
(7)

Soups, Stews and Cholent
(9)
Special Considerations

Dairy-Free Recipes
(230)

Gluten-Free Recipes
(134)

High Fiber Recipes
(18)

Low-fat Recipes
(11)

Nut-Free Desserts Recipes
(48)

Vegan Recipes
(101)

Vegetarian Recipes
(207)
Holidays

Rosh Hashana Recipes
(23)

Yom Kippur Recipes
(3)

Sukkot Recipes
(26)

Simchat Torah Recipes
(9)

Chanukah Recipes
(20)

Tu B'shevat Recipes
(16)

Purim Recipes
(9)

Passover Recipes
(44)

Lag Ba'omer Recipes
(6)

Shavuot Recipes
(24)

Shabbat Recipes
(34)
Cookbook Library

New Releases

Jewish Classics

Other Favorites
Kitchen Gadgets

Essentials

Small Appliances
Chef Of The Week

Barbara Williamson
Congratulations to our chef of the week.