More About Leah ~ Blog Posts

We are consistently voted "The Best Kosher Caterer" by local JTNews readers. Since my Orthodox conversion 18 years ago, I am dedicated to elevating the expectations consumers have about kosher food. The community has been supportive of my catering service in a way that goes beyond business as usual.
It is my good fortune to be from Seattle, a city renown for its foodies and eclectic social conscience. Within this Jewish community, we have a long-standing Ashkenazi and Separdi blend of food and ritual. I learn from some of the best Jewish mothers in the city ~ young and old! Through the pages of this website and over time, I look forward to expanding my own learning of the foods Jews eat; classic and trendy, vegetarian and vegan, gluten-free and dairy free.....and, all kosher.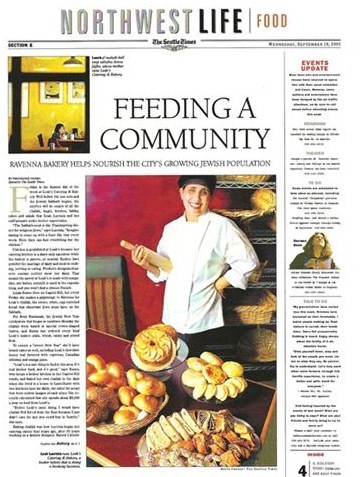 All aspects of Jewish life are expressed with food, both traditional and trendy. Kashrut adds layers of holiness and meaning. Join me in a community of Jewish cooks who are excited to share their regional specialties and global perspectives on food in a Jewish context. Become a Supporting Member ~ its' FREE! Build your profile, share your recipes and feel free to contact me with questions, requests and comments.
May we all be blessed for the love we share through food ~ Leah

Maximus-Minimus
Posted: May 16, 2012

Catering kosher in Seattle requires a ton of running around in a 12 mile loop. Smaller events need a little of this, a little more of that....all kosher, of course. Large events aren't much different. Food distributers don't carry much kosher. My shopping list is divided into 5 - 7 stops. Shopping is part of the process and, it takes a trained eye to always check for the hechsher. Benoit is great at all that running around especially when I need to be in the kitchen. Otherwise, my 'half day off' is spent in the van driving here and there in search of not only what I need, but new products.
A very special place in town is Pacific Food Importers. The owner is an older Italian who has been bringing foods from his homeland for decades. PFI is a distributer but I rarely need a truckload of anything. The warehouse, down the street from the retail outlet, is just another quick stop on the loop. The store is most understated fun and has morphed into a second-hand showcase of Italian/Mediterranean specialty foods. Their 30 foot cold case of exotic cheeses is impressive even if off limits.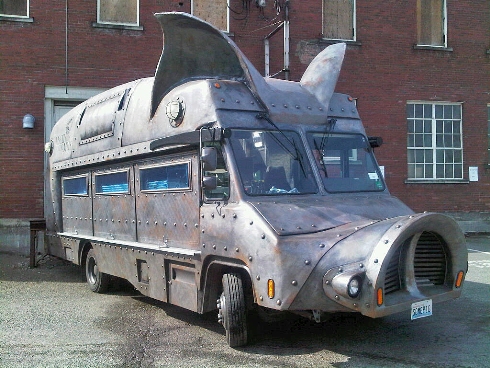 Maximus-Minimus

» READ MORE

Permalink

Comments (0)

Send to a Friend

A Tribute to the Jewish Mother
Posted: May 9, 2012

And now, a message to our sponsor Wissotzky Teas ~ thank you for sharing the video tribute. I see Wissotzky Teas and I think Jewish. I see gift boxes of your tea, I think Passover. I like your tea, I like your packaging......
and, my reaction to the video had a Rachel Maddow sort of "huh?" about it. Was that "The Twilight Zone" theme song?
I did share my concerns with Margelit Hoffman of Hoffman Productions who had forwarded the video link to me to share. I wasn't sure I could get onboard with genuine enthusiasm for the video. Yes, I'd love to have someone make me a cup of tea at the end of a long day....as opposed to the 5:00 am Starbuck's crew down the street propping me up after a long night.
But, I have a bit of an issue with the visuals. Every element is elevated to certain unobtainable perfection in my chaotic life. The beautiful woman, more distressing knowing that this is how she really looks, can only be described as "Eishes Chayil on Steroids". I watch this video and I need something stronger than tea, something with a red label and clear.
I'm a "Mad Men" devotee and let the TV run into "The Pitch" while I worked the other night. I'd pay tribute to the Jewish mother with different visuals. Keeping the same soundtrack, I'd like to rework the pitch:
Here's to the mother, the unsung hero who takes on: (wake up at 6:00 am and hit snooze a couple of times)
challenges large and small (show kids aged 2 - 16)
bringing it all together and making it happen (ordering bagels and schmears at the deli)
you wear many hats (a knitted tichel)
and play many roles (drop kids off at school and then teach at same school)
you're a chef (reheat deli)
a homemaker (learn Spanglish)
a stylist (1 day sale)
a chauffeur (mini van that seats 10)
a hardworker (auction chair)
a baker (weird shaped challah and flat cookies)
a doctor (physicians assistant - call the doctor!)
a nurse (Benardryl cures everything)
a fashion designer (smooth wrinkles from clothes out of hamper)
a photographer (take baby photos out of cardboard frame by bar mitzvah)
a spiritual force and revered role model (a force to be reckoned with)
you alone hold the key to your family's heart and soul (it's under the mat!)
and no one else can take your place (call your dad!)
the only occupation that can't be retired from or delegated to anyone else (but can I quit?)
yet, incredibly, you wouldn't have it any other way (INCREDIBLY!)
and while you never want to take a break from being a mother, we think you deserve a break while being one (a week in Mexico - great!)
Tea time is me time, enjoy your moment (s)
Thank you for all you do. (You're welcome!)
To my beautiful daughters, I say "I love you" and you know your mom is silly. Thanks for not quitting being my kids!
Oh, here's the link to the beautiful video:
"Tribute to the Jewish Mother"

» READ MORE

Permalink

Comments (1)

Send to a Friend

Life Cycles
Posted: May 9, 2012

Yesterday, being the first bona fide work-is-optional day since well before Passover, allows me to attend the funeral of a young 40-something mother in the community. Alternating catering funerals and brisses over the past weeks, I'd felt small relief that births outnumbered deaths. My unofficial statistic offers little comfort when confronted with the life-is-optional reason for joining the community in burying one of our own.
My work doesn't often offer time for being on the rejoicing end of a simcha. The back of the house is where my energies are spent. I consider it an honor to assist and suport a seamless celebration of a Jewish lifecycle event. I miss countless weddings, bat mitzvahs, bar mitzvahs, shul dinners and school auctions. I try to never miss a funeral in my immediate community. As a convert, I find the art and functionality of the Jewish burial intensely real and quietly intimate. As friends and family shovel, the sound of metal on rock, gravel on wood fills the hollow of uncertainty within my soul. I don't know what lies beyond. We release the dead and comfort the living. Funerals are important and a community matters.
The Rabbi spoke with eloquent familiarity having been a mentor and friend of the deceased and her family. Speaking with authority, offering insight, wisdom and consolation, his words are heartfelt. He ends his eulogy with encouraging words that in the face of ultimate loss and grief, choose to love more not less and choose to give more, not less. Let us say, Amen.

» READ MORE

Permalink

Comments (0)

Send to a Friend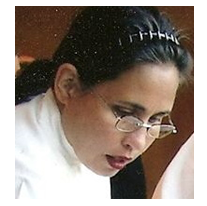 About Leah
Hi! Thank you for stopping by to watch me, Leah, cook kosher. I've been the owner operator of my boutique catering firm in Seattle, Leah's Catering, for the past 14 years.
Read more...
Leah's Blog

Aviva Makes Aliyah and The Sandwich Generation

Happy Chinese New Year! Happy Super Bowl! Go Hawks!

Tradition! Fun with the Seattle International Film Festival

Where Have I Been in My Life???

Making Kosher Salads

Blog Categories
Leah's Kosher Pantry

View what is in the pantry
Recipes

Appetizers
(44)

Appetizers - Dips and Sauces
(11)

Appetizers - Starter Courses
(10)

Beverages - Cold
(1)

Breads - Yeast
(10)

Breakfast Pastries
(7)

Dessert - Frostings
(6)

Desserts - Cakes
(13)

Desserts - Cookies and Brownies
(29)

Desserts - Dairy
(42)

Desserts - Pareve
(71)

Desserts - Pies and Tarts
(14)

Desserts - Tea Breads, Quick Breads
(8)

Desserts and Baked Goods - Gluten Free
(18)

Main Dish - Beef
(7)

Main Dish - Dairy
(3)

Main Dish - Eggs and Fritattas
(6)

Main Dish - Fish
(11)

Main Dish - Poultry
(14)

Main Dish - Vegetarian and Vegan
(9)

Salads - Dressing
(8)

Salads - Fruit
(4)

Salads - Grains & Legumes
(7)

Salads - Green
(1)

Salads - Pasta and Rice
(10)

Salads - Potatoes and Eggs
(5)

Salads - Vegetable
(15)

Side Dishes - Kugels and Souffles
(7)

Side Dishes - Potatoes and Vegetables
(17)

Side Dishes - Rice, Grains and Pasta
(7)

Soups, Stews and Cholent
(9)
Special Considerations

Dairy-Free Recipes
(230)

Gluten-Free Recipes
(134)

High Fiber Recipes
(18)

Low-fat Recipes
(11)

Nut-Free Desserts Recipes
(48)

Vegan Recipes
(101)

Vegetarian Recipes
(207)
Holidays

Rosh Hashana Recipes
(23)

Yom Kippur Recipes
(3)

Sukkot Recipes
(26)

Simchat Torah Recipes
(9)

Chanukah Recipes
(20)

Tu B'shevat Recipes
(16)

Purim Recipes
(9)

Passover Recipes
(44)

Lag Ba'omer Recipes
(6)

Shavuot Recipes
(24)

Shabbat Recipes
(34)
Cookbook Library

New Releases

Jewish Classics

Other Favorites
Kitchen Gadgets

Essentials

Small Appliances
Categories
Latest Posts
Archives
RSS Subscription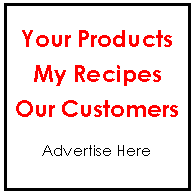 Chef Of The Week

Barbara Williamson
Congratulations to our chef of the week.