More About Leah ~ Blog Posts

We are consistently voted "The Best Kosher Caterer" by local JTNews readers. Since my Orthodox conversion 18 years ago, I am dedicated to elevating the expectations consumers have about kosher food. The community has been supportive of my catering service in a way that goes beyond business as usual.
It is my good fortune to be from Seattle, a city renown for its foodies and eclectic social conscience. Within this Jewish community, we have a long-standing Ashkenazi and Separdi blend of food and ritual. I learn from some of the best Jewish mothers in the city ~ young and old! Through the pages of this website and over time, I look forward to expanding my own learning of the foods Jews eat; classic and trendy, vegetarian and vegan, gluten-free and dairy free.....and, all kosher.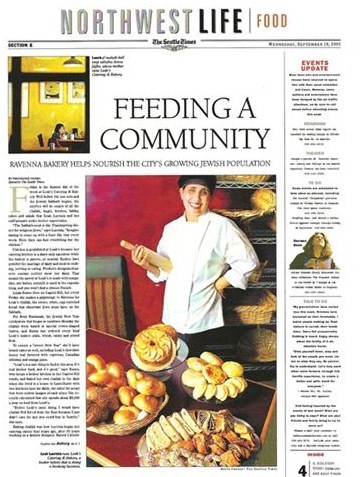 All aspects of Jewish life are expressed with food, both traditional and trendy. Kashrut adds layers of holiness and meaning. Join me in a community of Jewish cooks who are excited to share their regional specialties and global perspectives on food in a Jewish context. Become a Supporting Member ~ its' FREE! Build your profile, share your recipes and feel free to contact me with questions, requests and comments.
May we all be blessed for the love we share through food ~ Leah

Benoit Daures ~ The French Guy
Posted: November 30, 2010

What can I say about Benoit and Leah's Bakery and Catering? Could it even exist without all the long hours and bickering we put into the endeavor? I owe Benoit much for all his coaching and prodding and knife sharpening and running around. His dedication and fabulous customer service made him the face of Leah's Catering. Most people still say to me, "Oh, you're Leah".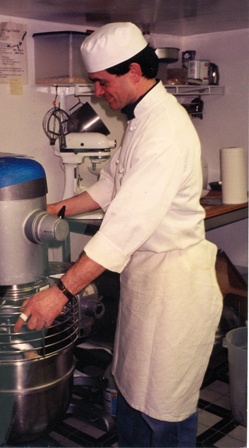 » READ MORE

Permalink

Comments (0)

Send to a Friend

Judith Gamoran ~ My Adopted Jewish Mother
Posted: November 29, 2010

The week my daughter Aviva was born, Judith Gamoran arrived in Seattle with her newly retired husband Rabbi Hillel Gamoran. I don't know which event has the biggest impact on my life; giving birth to my daughter or meeting Judith. Missing the welcome-to-town party as a guest of the University of Washington Jewish Studies contingent, I met the Gamorans for the first time at my Shabbat table. This is the beginning of the Leah's Bakery journey. Judith took a bite of my homemade challah and said, "you should sell this".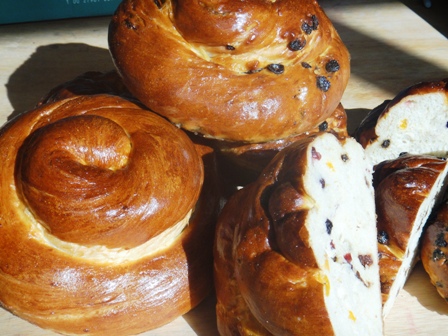 » READ MORE

Permalink

Comments (1)

Send to a Friend

Chami Gross ~ My Foodie Rebbe
Posted: November 29, 2010

Years ago I auctioned off a "Hawaiian Dinner" for a half dozen couples. My friend Chami, the original foodie in the community, made her gorgeous ice bowl.

» READ MORE

Permalink

Comments (2)

Send to a Friend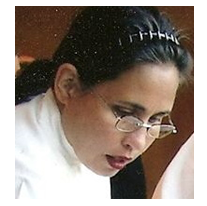 About Leah
Hi! Thank you for stopping by to watch me, Leah, cook kosher. I've been the owner operator of my boutique catering firm in Seattle, Leah's Catering, for the past 14 years.
Read more...
Leah's Blog

Aviva Makes Aliyah and The Sandwich Generation

Happy Chinese New Year! Happy Super Bowl! Go Hawks!

Tradition! Fun with the Seattle International Film Festival

Where Have I Been in My Life???

Making Kosher Salads

Blog Categories
Leah's Kosher Pantry

View what is in the pantry
Recipes

Appetizers
(44)

Appetizers - Dips and Sauces
(11)

Appetizers - Starter Courses
(10)

Beverages - Cold
(1)

Breads - Yeast
(10)

Breakfast Pastries
(7)

Dessert - Frostings
(6)

Desserts - Cakes
(13)

Desserts - Cookies and Brownies
(29)

Desserts - Dairy
(42)

Desserts - Pareve
(71)

Desserts - Pies and Tarts
(14)

Desserts - Tea Breads, Quick Breads
(8)

Desserts and Baked Goods - Gluten Free
(18)

Main Dish - Beef
(7)

Main Dish - Dairy
(3)

Main Dish - Eggs and Fritattas
(6)

Main Dish - Fish
(11)

Main Dish - Poultry
(14)

Main Dish - Vegetarian and Vegan
(9)

Salads - Dressing
(8)

Salads - Fruit
(4)

Salads - Grains & Legumes
(7)

Salads - Green
(1)

Salads - Pasta and Rice
(10)

Salads - Potatoes and Eggs
(5)

Salads - Vegetable
(15)

Side Dishes - Kugels and Souffles
(7)

Side Dishes - Potatoes and Vegetables
(17)

Side Dishes - Rice, Grains and Pasta
(7)

Soups, Stews and Cholent
(9)
Special Considerations

Dairy-Free Recipes
(230)

Gluten-Free Recipes
(134)

High Fiber Recipes
(18)

Low-fat Recipes
(11)

Nut-Free Desserts Recipes
(48)

Vegan Recipes
(101)

Vegetarian Recipes
(207)
Holidays

Rosh Hashana Recipes
(23)

Yom Kippur Recipes
(3)

Sukkot Recipes
(26)

Simchat Torah Recipes
(9)

Chanukah Recipes
(20)

Tu B'shevat Recipes
(16)

Purim Recipes
(9)

Passover Recipes
(44)

Lag Ba'omer Recipes
(6)

Shavuot Recipes
(24)

Shabbat Recipes
(34)
Cookbook Library

New Releases

Jewish Classics

Other Favorites
Kitchen Gadgets

Essentials

Small Appliances
Categories
Latest Posts
Archives
RSS Subscription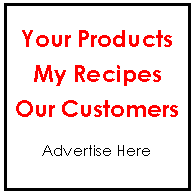 Chef Of The Week

Barbara Williamson
Congratulations to our chef of the week.