More About Leah ~ Blog Posts

We are consistently voted "The Best Kosher Caterer" by local JTNews readers. Since my Orthodox conversion 18 years ago, I am dedicated to elevating the expectations consumers have about kosher food. The community has been supportive of my catering service in a way that goes beyond business as usual.
It is my good fortune to be from Seattle, a city renown for its foodies and eclectic social conscience. Within this Jewish community, we have a long-standing Ashkenazi and Separdi blend of food and ritual. I learn from some of the best Jewish mothers in the city ~ young and old! Through the pages of this website and over time, I look forward to expanding my own learning of the foods Jews eat; classic and trendy, vegetarian and vegan, gluten-free and dairy free.....and, all kosher.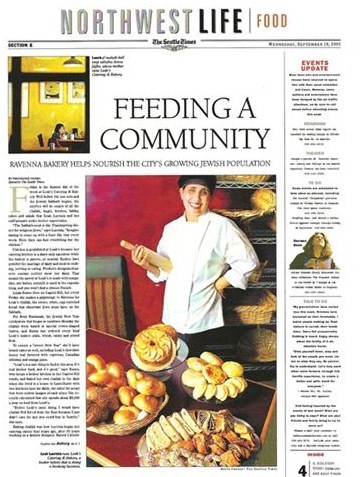 All aspects of Jewish life are expressed with food, both traditional and trendy. Kashrut adds layers of holiness and meaning. Join me in a community of Jewish cooks who are excited to share their regional specialties and global perspectives on food in a Jewish context. Become a Supporting Member ~ its' FREE! Build your profile, share your recipes and feel free to contact me with questions, requests and comments.
May we all be blessed for the love we share through food ~ Leah

WSJHS Cookbook Launch
Posted: December 6, 2011

Last month, having the pleasure to cater the Washington State Historical Society's Cookbook launch party, I'm able to test out numerous recipes. The project, chaired by Cindy Masin, is a wonderful overview of favorite foods eaten by our local community members. With recipes as diverse as our ethnically eclectic melting pot, there is plenty to learn and appreciate within the 300+ pages. Stories, peppered throughout the book, seat readers at the table with generations of families enjoying their traditional dishes.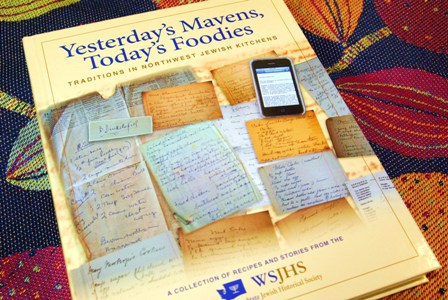 Yesterday's Mavens, Today's Foodies
A Collection of Recipes and Stories from the
Washington State Jewish Historical Society

» READ MORE

Permalink

Comments (2)

Send to a Friend

WSJHS Cholent Throwdown
Posted: June 15, 2011

Thanks Lisa for writing this on your wall....I have 400 to feed this weekend and am pretty tired to write. You saved me! I was thinking how funny it is that it is June and we haven't been able to break 70' around here. Feels like March; perfect cholent weather!
Food is history, culture, connection, community, ritual, nourishment, sustenance, survival, memory. Food tells stories. Cookbooks tell stories. The Washington State Jewish Historical Society is creating a cookbook - Yesterday's Mavens, Today's Foodies: Traditions in Northwest Jewish Kitchens. The cookbook will include recipes and stories.
Through the lens of our kitchens, our grandmothers' kitchens, and our children's kitchens, we will see a slice of our unique history - a history that illuminates our Sephardic and Ashkenazic traditions and combines them with the pioneer spirit of the Pacific Northwest, its bounty of food products, fresh produce and growing foodie culture. This fabulous and unique cookbook will be launched on November 6 – the perfect Hanukkah gift for you, your friends and family.
Leading up to the November 6th launch of the cookbook, the Washington State Jewish Historical Society is sponsoring a series of food related programs that showcase northwest cooking and northwest cooks. The last 2 programs are: Top Cholent The traditional stew made for the Shabbat midday meal is so much more than a stew. Heinrich Heine wrote that "Cholent is the food of Heaven, And the recipe was given By the Lord himself to Moses One fine day upon Mount Sinai."
Come and learn, taste, and choose your favorite. We'll make cholent that is traditional, Sephardic, vegetarian, nouveau. And, of course, you'll take home recipes. Thursday, June 23rd at 6p.m. Bikur Cholim Machzikay Hadath 5145 South Morgan Street, Seattle $10. Recipes included.
Northwest Gefilte Fish: A Family Affair Dorothy Becker and her family make their fish together. They have it down to a science. Did you never have the opportunity to learn how to make gefilte fish? Dorothy and her daughter Arlene Azose are experts. Come and learn. Step by step. From the first step when Dorothy brings up her large pot and the scarf that protects her hair from the fishy smell, to the taste of the soft, flavorful fish ball that is made with salmon from northwest waters.
You'll go home with a packet of fish recipes - gefilte, sweet and sour, pickled and a layered fish terrine. Tuesday, August 16th from 11 to 1 Congregation Beth Shalom 6800 35th N.E. Seattle $10. Recipes included. To make reservations for any or all of the food programs, please register online at: www. WSJHS.org/ Or call Lori at The Washington State Jewish Historical Society 206-774-2277
Monday 13th of June at 10:42 ▪ ▪ Like ▪ Hide

» READ MORE

Permalink

Comments (1)

Send to a Friend

Oodles of Kugels
Posted: May 31, 2011

I'm a week behind in my life and frantically trying to catch up. Walking through the big box store today shopping for yet 3 more events, I decide that I need to get ahead of the game. Holiday after holiday may pass me by over the next couple of months....I'm heading straight to Rosh Hashana....soon. First, I want to post the results of the Kugel Throwdown that happened last week at Hillel. A joint effort of the Washington State Jewish Historical Society and JConnect, 15 contestants throw their kugels into the ovens. I learn a lot about kugels as I supervise the cooks in the kitchen.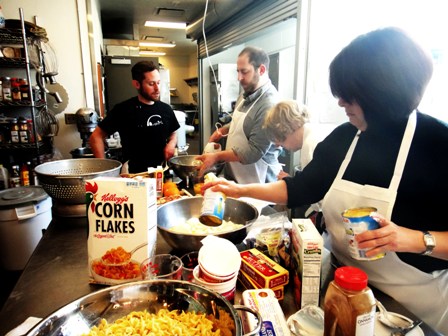 Guest Chef Joel Gamoran with his sous chef, and Carol with Joanne

» READ MORE

Permalink

Comments (1)

Send to a Friend

WSJHS Cookbook Project
Posted: January 17, 2011

The Washington State Jewish Historical Society has undertaken a very ambitious project. They are writing a cookbook based on family recipes, and the stories associated with them, of Jews in the Northwest. Titled "Yesterday's Mavens, Today's Foodies", the book will host a range of culinary traditions from the region.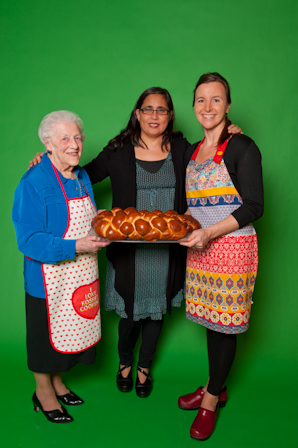 Photo by Dawn Lucrisia Photography

» READ MORE

Permalink

Comments (3)

Send to a Friend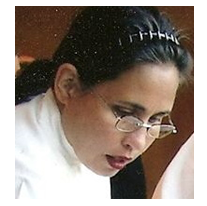 About Leah
Hi! Thank you for stopping by to watch me, Leah, cook kosher. I've been the owner operator of my boutique catering firm in Seattle, Leah's Catering, for the past 14 years.
Read more...
Leah's Blog

Aviva Makes Aliyah and The Sandwich Generation

Happy Chinese New Year! Happy Super Bowl! Go Hawks!

Tradition! Fun with the Seattle International Film Festival

Where Have I Been in My Life???

Making Kosher Salads

Blog Categories
Leah's Kosher Pantry

View what is in the pantry
Recipes

Appetizers
(44)

Appetizers - Dips and Sauces
(11)

Appetizers - Starter Courses
(10)

Beverages - Cold
(1)

Breads - Yeast
(10)

Breakfast Pastries
(7)

Dessert - Frostings
(6)

Desserts - Cakes
(13)

Desserts - Cookies and Brownies
(29)

Desserts - Dairy
(42)

Desserts - Pareve
(71)

Desserts - Pies and Tarts
(14)

Desserts - Tea Breads, Quick Breads
(8)

Desserts and Baked Goods - Gluten Free
(18)

Main Dish - Beef
(7)

Main Dish - Dairy
(3)

Main Dish - Eggs and Fritattas
(6)

Main Dish - Fish
(11)

Main Dish - Poultry
(14)

Main Dish - Vegetarian and Vegan
(9)

Salads - Dressing
(8)

Salads - Fruit
(4)

Salads - Grains & Legumes
(7)

Salads - Green
(1)

Salads - Pasta and Rice
(10)

Salads - Potatoes and Eggs
(5)

Salads - Vegetable
(15)

Side Dishes - Kugels and Souffles
(7)

Side Dishes - Potatoes and Vegetables
(17)

Side Dishes - Rice, Grains and Pasta
(7)

Soups, Stews and Cholent
(9)
Special Considerations

Dairy-Free Recipes
(230)

Gluten-Free Recipes
(134)

High Fiber Recipes
(18)

Low-fat Recipes
(11)

Nut-Free Desserts Recipes
(48)

Vegan Recipes
(101)

Vegetarian Recipes
(207)
Holidays

Rosh Hashana Recipes
(23)

Yom Kippur Recipes
(3)

Sukkot Recipes
(26)

Simchat Torah Recipes
(9)

Chanukah Recipes
(20)

Tu B'shevat Recipes
(16)

Purim Recipes
(9)

Passover Recipes
(44)

Lag Ba'omer Recipes
(6)

Shavuot Recipes
(24)

Shabbat Recipes
(34)
Cookbook Library

New Releases

Jewish Classics

Other Favorites
Kitchen Gadgets

Essentials

Small Appliances
Categories
Latest Posts
Archives
RSS Subscription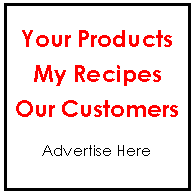 Chef Of The Week

Barbara Williamson
Congratulations to our chef of the week.