More About Leah ~ Blog Posts

We are consistently voted "The Best Kosher Caterer" by local JTNews readers. Since my Orthodox conversion 18 years ago, I am dedicated to elevating the expectations consumers have about kosher food. The community has been supportive of my catering service in a way that goes beyond business as usual.
It is my good fortune to be from Seattle, a city renown for its foodies and eclectic social conscience. Within this Jewish community, we have a long-standing Ashkenazi and Separdi blend of food and ritual. I learn from some of the best Jewish mothers in the city ~ young and old! Through the pages of this website and over time, I look forward to expanding my own learning of the foods Jews eat; classic and trendy, vegetarian and vegan, gluten-free and dairy free.....and, all kosher.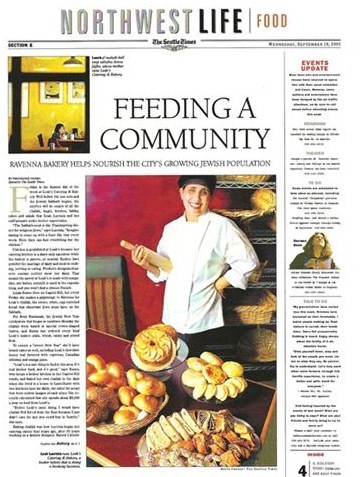 All aspects of Jewish life are expressed with food, both traditional and trendy. Kashrut adds layers of holiness and meaning. Join me in a community of Jewish cooks who are excited to share their regional specialties and global perspectives on food in a Jewish context. Become a Supporting Member ~ its' FREE! Build your profile, share your recipes and feel free to contact me with questions, requests and comments.
May we all be blessed for the love we share through food ~ Leah

Making Kosher Salads
Posted: April 23, 2013

One of the unexpected consequences of writing this blog is the incredible increase in the catering business (Thank G-d, thank you, customers). Originally, closing left the community without a bakery and erev Shabbat take-out counter. "What do we do now?" was more important than "What are you going to do now?" I thought that if I showed people how easy it is to cook and bake, if I gave them my recipes, if I made videos for some of the items, that everyone would be happy.
Since then, I've had the self-realization that very few people's happiness is dependent on what I do! In fact, some people's frustration is very dependent on what I don't do. For instance, the 7-layer cake isn't an attractive project unless I'm doing enough for 250 people as a dessert to a caterered dinner. The way I make it is too involved, too time consuming. Someone calls and asks if I will make one. I mention that the recipe and video are on my website. They reply that they know that and that is why they called. They don't want to make one and her friend from New York really loves 7-layer cake. She wants to give one to him for his birthday. I explain that it isn't cost effective to make just one cake. I'd have to charge a fortune. "How much is a fortune?" With all the Microsoft gazillionaires in Seattle, I think for all of 2 seconds....bottomline; I really can't make just one cake. I need some time to work on the website. Sigh, another dissatisfied almost-customer.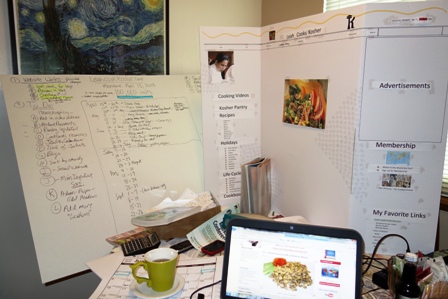 » READ MORE

Permalink

Comments (3)

Send to a Friend

New Video Kitchen
Posted: July 4, 2012

I am remiss in uploading new content. The catering business is crazy busy (thank G-d) and I've been diligent in producing successful events. I have missed blogging and uploading the many recipes and photos piling up on my desk. In between events, the last 6 months are spent cobbling together a new kitchen for video shoots. Combined with the many hours dedicated to the project by videographer Gordon Modin, we're thrilled to have a space that allows for easy production shoots.

» READ MORE

Permalink

Comments (1)

Send to a Friend

It's Wedding Season
Posted: August 23, 2011

It is wedding season....and, apparently every other type of event season. I'm buried under just finished, to do and on the horizon.....never mind the calls for events next MAY! This past Sunday, we cater a wedding at a local city park. I marvel, as I drive through the thick foilage and trees, that I am in the city 15 minutes from the kitchen.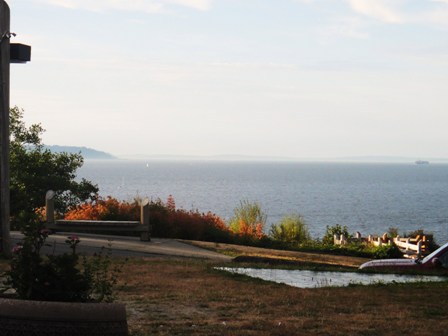 » READ MORE

Permalink

Comments (2)

Send to a Friend

Babka Wedding 'Cake'
Posted: July 10, 2011

Vanessa and Craig tell me in April that they are engaged. I'm thrilled. Many employees, seasonal college help, come through the bakery over the years. Vanessa arrives and helps me with office work. Smart, calm, soft-spoken and fluent in Spanish, she is the perfect balance to my harried and intense, loud Spanglish in the final moments of an event going out.
I admire Vanessa's service in the Peace Corp. She joins after graduating college and I lose my competent help. Over the years, I get postcards from Panama. She lives in a dirt hovel she built herself and spends her time helping the locals. Once her stint is up, she stays on to help with basic medical training in remote villages. Eventually, she heads to DC to go to grad school. I meet Craig when I visit on my way to the Inaugeration. I think he's perfect for her. My babka is a favorite of Vanessa's and I schlep some out to DC.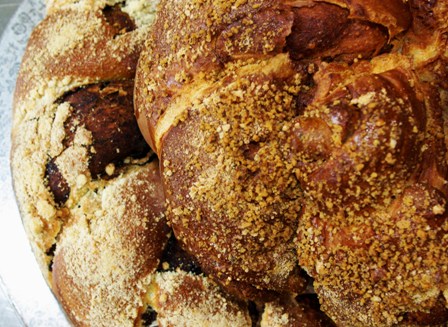 » READ MORE

Permalink

Comments (1)

Send to a Friend

Why Did the Chicken Cross the Road?
Posted: February 20, 2011

Jet lag combined with a desire for my vacation to never end left me able to only accomplish the necessary this past week. Finalizing Passover at Hillel, I realize we are eight weeks out from the holiday. There is a spectrum across the Jewish world of how this holiday is observed; some being far more stringent than others. Living in a Chabad community during my conversion, I adopted some of the traditions of this group. After I married, gebrokts (any wet matzoh) was avoided until the last day of the holiday, the 8th day. Doing the Hillel community project for the past 7 years, I've gotten used to using matzoh meal and such during the first 7 days.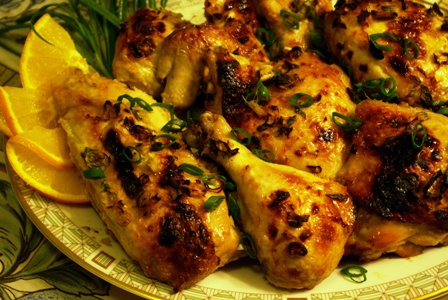 » READ MORE

Permalink

Comments (1)

Send to a Friend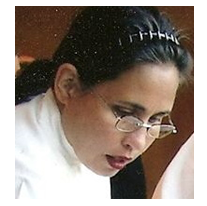 About Leah
Hi! Thank you for stopping by to watch me, Leah, cook kosher. I've been the owner operator of my boutique catering firm in Seattle, Leah's Catering, for the past 14 years.
Read more...
Leah's Blog

Aviva Makes Aliyah and The Sandwich Generation

Happy Chinese New Year! Happy Super Bowl! Go Hawks!

Tradition! Fun with the Seattle International Film Festival

Where Have I Been in My Life???

Making Kosher Salads

Blog Categories
Leah's Kosher Pantry

View what is in the pantry
Recipes

Appetizers
(44)

Appetizers - Dips and Sauces
(11)

Appetizers - Starter Courses
(10)

Beverages - Cold
(1)

Breads - Yeast
(10)

Breakfast Pastries
(7)

Dessert - Frostings
(6)

Desserts - Cakes
(13)

Desserts - Cookies and Brownies
(29)

Desserts - Dairy
(42)

Desserts - Pareve
(71)

Desserts - Pies and Tarts
(14)

Desserts - Tea Breads, Quick Breads
(8)

Desserts and Baked Goods - Gluten Free
(18)

Main Dish - Beef
(7)

Main Dish - Dairy
(3)

Main Dish - Eggs and Fritattas
(6)

Main Dish - Fish
(11)

Main Dish - Poultry
(14)

Main Dish - Vegetarian and Vegan
(9)

Salads - Dressing
(8)

Salads - Fruit
(4)

Salads - Grains & Legumes
(7)

Salads - Green
(1)

Salads - Pasta and Rice
(10)

Salads - Potatoes and Eggs
(5)

Salads - Vegetable
(15)

Side Dishes - Kugels and Souffles
(7)

Side Dishes - Potatoes and Vegetables
(17)

Side Dishes - Rice, Grains and Pasta
(7)

Soups, Stews and Cholent
(9)
Special Considerations

Dairy-Free Recipes
(230)

Gluten-Free Recipes
(134)

High Fiber Recipes
(18)

Low-fat Recipes
(11)

Nut-Free Desserts Recipes
(48)

Vegan Recipes
(101)

Vegetarian Recipes
(207)
Holidays

Rosh Hashana Recipes
(23)

Yom Kippur Recipes
(3)

Sukkot Recipes
(26)

Simchat Torah Recipes
(9)

Chanukah Recipes
(20)

Tu B'shevat Recipes
(16)

Purim Recipes
(9)

Passover Recipes
(44)

Lag Ba'omer Recipes
(6)

Shavuot Recipes
(24)

Shabbat Recipes
(34)
Cookbook Library

New Releases

Jewish Classics

Other Favorites
Kitchen Gadgets

Essentials

Small Appliances
Categories
Latest Posts
Archives
RSS Subscription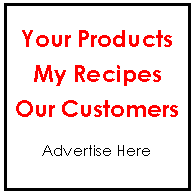 Chef Of The Week

Barbara Williamson
Congratulations to our chef of the week.